Welcome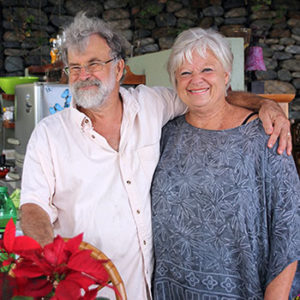 Notes in the Night began as a folder that sat quietly on my computer desktop after the sudden death of Frank Thompson in March, 2014. I simply could not imagine life without Frank – my husband, best friend and life companion. So, night after sleepless night, I opened the folder and jotted notes in my journal or copied relevant poems sent by friends. I collected quotes about life and death and grief and placed them there. Very soon my Notes also included conversations with Frank.

This website is now that folder and I invite you to look around.
Jan Hart, Artist and Writer
The Watercolor Artist's Guide to Exceptional Color
Walter Foster Publishing, 2007. Out of print and now available through re-sellers at amazon.com.  Ebook available only through Jan's website, janhart.com. Award nominated book on color and pigments in watercolor.
What Do You Mean I Can't Move to Costa Rica
Ebook, 2009.  Available through Jan's website, janhart.com. Jan tells of her decision to move to and her first year in her adopted country, Costa Rica.
A Woman Awakens: Life, AfterLife
CreateSpace Publishing, 2016.  Available in paperback and eBook formats through amazon.com. Jan's personal 18 year spiritual search for the meaning of Consciousness – through colors, an extraordinary love and continuing conversations with her life mate, Frank Thompson from the Afterlife.